Become a guest contributor for the Elokenz blog
We publish helpful, well-researched articles about content marketing, conversion rate optimization applied to inbound, and thoughtful approaches to business growth. If you're an experienced writer who would like to share ideas on this blog, please, read on.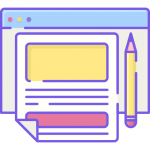 Our approach
Our long-term goal is to improve the global level of content marketing by producing high-quality, well-researched, actionable content. Our opinion is that this area is already full with basic pieces that waste anyone's time and we don't want that. Everything we produce is the result of time, personal experience / opinion, and intentionality from subject matter experts with a dedication to quality and pedagogy.
We don't publish the "50+ ressources guide to X", nor the "We interviewed 20 CMOs about Y, here is what we discovered" … you got the idea.
Our audience
The Elokenz blog is targeted to CMOs, Marketing Managers and Solo founders. Our content reaches 15,000 monthly readers.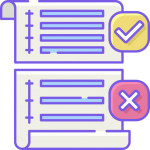 Traits of a successful Elokenz article
The content should be unique and actionable. Aim for something you haven't heard before.
2000+ words submitted in an editable Google Doc (edit access on).
Feel free to include images and videos directly in the Google Doc (if not yours, please provide the source).
Include a bio (one or two sentences) with an image (minimum 250 x 250).
Technical guidelines
No more than two relevant links to your site in the article.
Spell-checked and fact-checked, with sources cited (link to them) to back up arguments.
We might make edits as we see fit to conform with our style. We will remove any copy we view as self-promotional.
We will share your post on at least 4x different websites. You should commit to link it from at least 2x distinct domains once it's published.
Become a guest contributor
Ready to get started? Fill out this form to start a conversation with our content team.