With a rather short-notice announcement on October 18th, the simple but effective social media automation tool Twitterfeed  declared that they will be shutting doors on October 31st, 2016. Why this happens, and what to do if you were a user is an important topic for those who want to keep sharing their RSS feed to their social accounts.
What is Twitterfeed
Twitterfeed was a great tool, altogether simple and efficient. The idea was pretty obvious : Twitterfeed helped users to share new blogs posts to their social accounts by using their RSS feed. The configuration was one of the simplest : you synced your social accounts, then your added your RSS feeds, and that was it. No more fuss, all your new content was automatically shared to Twitter, Facebook or Linkedin.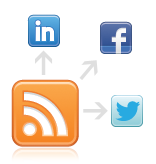 You could add several RSS feeds, and have them automatically posting to your social networks. It was handy, because RSS feeds are storing the post title, so users did not have to enter a status, the social share was done automatically.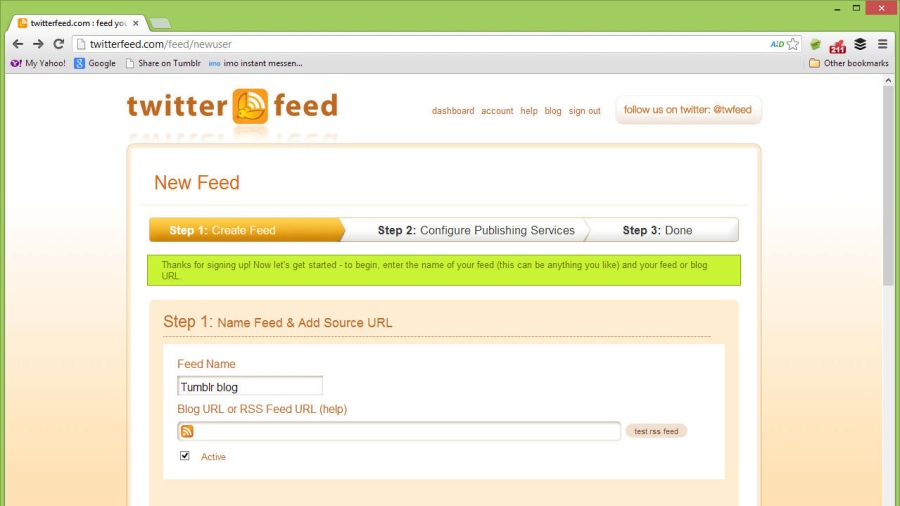 Twitterfeed is shutting down
On October 31st 2016, Twitterfeed, which is owned by Bit.ly was shut done. The announcement came to users in an email on October 18th, so with a pretty short notice.
Howdy, Twitterfeeders!

We're writing to let you know that Twitterfeed will be shutting its doors on October 31st, 2016. It's been one heck of a run and we can't thank you enough for your loyal usage and support over the years.

If you're looking for a service similar to Twitterfeed to continue using in our absence, we recommend checking out the good folks at Buffer (https://buffer.com) or Dlvr.it (https://dlvr.it)

Thanks again for all the feeds!
Thousands of members had to find an alternative in less than 2 weeks. If you have a Twitterfeed account, this means that your RSS feeds will stop being shared after October 31st.
Twitterfeed also made the announcement public on Twitter a few days earlier :
(1/2): Attention: Twitterfeed will be shutting its doors on Oct. 31st and will no longer be providing support.

— Twfeed (@twfeed) 14 octobre 2016
(2/2) Please transition your account to another service before that date, we recommend Buffer or Dlvr.it.
Thanks for all the feeds!

— Twfeed (@twfeed) 14 octobre 2016
The bottom line is that Twitterfeed is shutting down, and that is potentially devastating to some users.
Why this decision?
Twitterfeed was bought by Bitly in 2011.  Back at the time, Bit.ly stated that they were not interested in the technology,  but mostly in the user base and by Twitterfeed's founder, Mario Menti.
"Let's face it, posting updates to Twitter is not rocket science"

Bit.ly 2011 CEO, Peter Stern
As often when deals are made with no strategic enhancements in mind, the plan is to find  out if the acquisition could lead to some revenue. If it's the case, the app could be extended and developed in a great product (think of Instagram which was bought by Facebook and is now thriving because the Ads revenue is a great income for Facebook). But most of the time, the  buyer is not dedicating enough energy to find a good fit for the new product , and the app is getting to oblivion. After this desert crossing, the app is finally shut down.
We don't know much about what lead to that decision, but it is probably due to a lack of possible revenue for Bit.ly and growing expenses to maintain this app. Infrastructure and HR costs are probably high when you deal with several millions users. If any bit.ly official wants to comment on this, we would be keen on updating our post.
What should Twitterfeed users do?
Before exploring the alternatives to Twitterfeed, you need to know that you cannot access its dashboard anymore. So there is no way for you to list the feeds you were using with the service. So if you want to RSS-to-social post again, you will need to start from scratch and find your RSS URLs one by one.
Twitterfeed used to be free and simple. In the announcement, Bitly is suggesting two possible alternatives (Buffer and Dlvr.it) . Buffer is not offering the same feature and Dlvr.it is not free. So, if you want to save a lot of time, skip these two alternatives.
Many social tools could help you to post from RSS to your social accounts. Elokenz is one of them (the free version will only allow you to post on one Twitter and one Facebook account). However, you will not find free and powerful alternatives in the social media market (you will likely need to invest in premium versions).
To be honest with you, if you are looking for a basic RSS-to-social tool, I would recommend IFTTT or Zapier. These tools are based on triggers and actions. When your RSS feed has a new article, this triggers an action that you have defined, which could be "Post RSS item title/link to Twitter and append #BlogPost to the status".
As IFTTT recently redesigned their UI, they don't offer the possibility to share recipes any more, so I'm going to share links to Zaps instead. However, you have to know that the free version of Zapier is limited to 2-steps zaps (it's the case here) and to 100 tasks per month while IFTTT is free.
Zaps to post from one RSS feed to your social accounts :
What's next?
If you want to stick with basic automation, you can use the triggers/actions recipes we listed above. However, if you want to give a better expert touch to how you share your content, you might want to give a look at Repost (disclaimer, this is our own app). Repost will allow you to import your articles from RSS feeds, to share them on social networks, but also to repost your articles on the long run and to vary the message sharing your blogpost, all this automatically.
Generally speaking, our twitter timelines are now filled with more automated content than genuine updates. This is just getting worst day after day.  So, one great strategy to be heard without annoying your followers is the following. Instead of just interacting with the crowd and instead of just sharing links automatically, try to do a combination of the two.  Foster your community, talk with them, answer their @mentions, reply to their questions, and have your content shared on a regular basis with some tool.
Questions? Comments? I'd love to hear from you below.