Getting visible is required before a product launch. It can't always been done quickly, so instead of tossing a coin, here at Elokenz, we decided to set up our little visibility challenge, to get some early traction before the official Launch.
Some weeks ago, I blogged about how issues could be seen as challenges thus increasing stamina and motivation. Obviously … I wanted to apply my own recent advice about turning problems into challenges.
My current objective is to get more 'visible'. This visibility is twofold. I am looking for more fans and followers for this very project, but also for my own self. This blogpost will try to define concrete numbers I need to reach, and the strategies I'll experiment to get there.
Visibility metrics
If you read my post about the three mistakes I've made during my first startup, you might think visibility metrics are worthless. Well, they are if you focus on them to run your business. Here, my ambition is to get some initial traction, so that content, links or emails I might share get more views and visits. I see "visibility traction" as a tool to get more and better response from the outter world.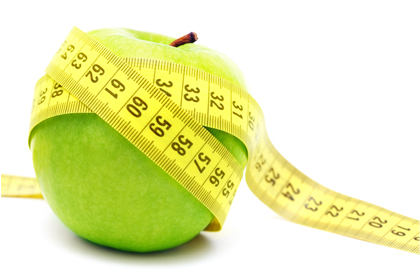 Assets and metrics
To define my metrics, I need to know the assets I will try to push forward. At the moment, we are only two folks running Elokenz, so we need to focus on specific channels. What follows is a list of assets with their accessible metrics.
At Elokenz, we have this blog and an associated newsletter. We also have a Twitter account and a Facebook page.
At the presonnal level, I have a blog and a newsletter where I share my progress about Elokenz. I also have a Twitter and a LinkedIn account.
On both blogs, I also have installed a Push Notification system.
The metrics I will try to improve are, on a weekly basis :
Number of newsletter subscribers (Elokenz and personnal)
Number of Twitter followers (Elokenz and personnal)
Number of Facebook fans (Elokenz)
Number of LinkedIn Pulse followers (personnal)
Number of Push Notification subscribers (Elokenz and personnal)
Despite blogs use RSS feeds, it's relatively tricky nowadays to get a correct estimate of the amount of subscribers without using a system like feedburner (even with Feedburner, I don't know if the follower count is accurate). For this reason, I'll not take this number into account.
The challenge is already quiet complex, it has 8 variables.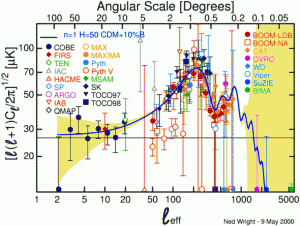 Tracking metrics on a dashboard
For this week I'll start with a simple spreadsheet. However, I have been following the start of Dasheroo since a very long time, and I am decided to try it for this current challenge. By the way, if like to follow startup births, I suggest you to subscribe to John Hingley on Linkedin, since he send a weekly update of their progress and they go pretty fast I must confess.
Our current situation and our planned objectives
At the time of the writing, let me be honnest, we don't have much following. But hey, everyone has to start from somewhere. Here are the raw numbers :
| | |
| --- | --- |
| Email subscribers on Elokenz | 39 |
| Email subscribers on my personnal Blog | 42 |
| Twitter followers on Elokenz | 254 |
| Twitter followers on Jice_Lavocat | 1292 |
| Facebook fan for elokenz | 62 |
| LinkedinPulse followers | 812 |
| Push Notification subscribers on Elokenz | 0 |
| Push Notification subscribers on my personnal Blog | 4 |
We want to work hard on that challenge for the coming 6 weeks. We've decided to set up 3 ranges for every channels : bad, medium or good. The best situation would occur if we manage to get the last 2 or 3 weeks with only "good" flags.
| | | | |
| --- | --- | --- | --- |
| | Bad | Medium | Good |
| Email | 0 to 2 per week | 3 to 7 per week | more than 8 per week |
| Twitter | 0 to 7 per week | 8 to 15 per week | more than 15 per week |
| Facebook | 0 to 5 per week | 6 to 12 per week | more than 13 per week |
| LinkedIn Pulse | 0 to 2 per week | 3 to 7 per week | more than 8 per week |
| Push Notifications | 0 to 5 per week | 6 to 12 per week | more than 13 per week |
Strategies and context
Before going any further, let me ask you a quick favor. You read until here, so I'm convinced you liked this story and felt some empathy for us. This is really rewarding for us. Would you mind giving us a little help for the start of this challenge ? I listed bellow 8 quick links to follow/subscribe us… please select those you might consume with more ease, and click it 🙂
Subscribe to Elokenz Newsletter (blogging, content marketing, social media and startup hacks)
Subscribe to my personal newsletter (startup creation, science, opinions, coding)
As for the strategies we will use, they will be disclosed either here or on my blog (this is a good reason to click on any of the above buttons). Our mission will be to be transparent and we will report on what worked or what didn't.
The context of this challenge is pretty simple actually. We've got a working prototype for Repost, our first Elokenz app. Since we want people to try Repost and give us some feedback, we need visibility traction to motivate our troops. We don't want to send bulk emails to our address book to pitch the project and beg for their time to try an app that they don't even care. Instead, we want to invite people who already know about the project, who know about the team and who like the idea.
Final word – The battle plan before the launch
We are thinking of a launch process in three steps.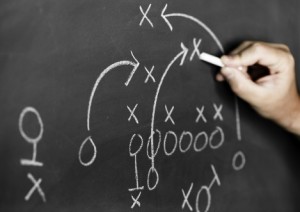 1/ So, in the coming weeks/months, we will be onboarding users manually on Repost, while trying to get more and more visible. At the same time, the application will get more features and we will be pitching potential early clients about it.
2/ When the moment feels right, probably when we reached 10 paying customers or so, we will send an invitation to all the users who are on the waiting list.   The waiting line will get processed every month or so. Hence, if you want to try Repost, you'd better register as soon as possible.
Those users would probably massively test our tool and return feedback. At that point we'll track usage metrics (such as retention)… We will discuss that more deeply on the blog in a near future.
3/ When the activation and retention seem acceptable, we'll turn Repost to a public application, and people will be able to use the app just after the sign up.
If the story of this campaign sounds interesting to you, be sure to check our future publications and subscribe to our communication channels 😉